ISO
Experience the difference and achieve damage-free, frizz-free results with ISO Options. ISO's thio-free formula is based on the exclusive ISOamine technology so you can create fashion-forward texture without sacrificing the health of your client's hair.
Incorporate ISO options into your salon so you can texture and colour in the same service with four unique formulas to create customised results for every hair type.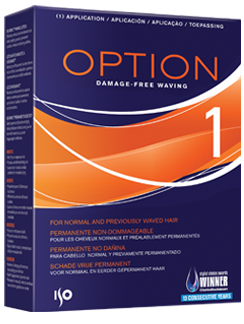 Option 1
Ideal for building lift and definition through separation and loose, free-moving texture.
Added prewrap
No heat required
Designed for:
Normal to moderate porous hair
Fine to medium texture
Short hair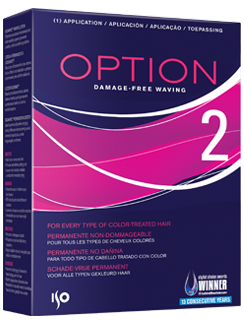 Option 2
Exclusively formulated for tinted or colour-treated hair. Option 2 brings gentle, yet effective wave action to the hair. Thio-free and formulated with naturally derived isoamine to nourish and leave hair cuticle supple and smooth.
Variable timing
Added prewrap
No heat required
Designed for:
Colour treated hair
Previously permed hair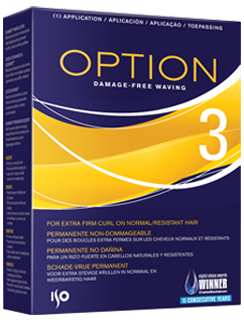 Option 3
Designed for normal to resistant hair, Option 3 produces big, expansive curls while retaining the hair's natural beauty and shine. Ideal for dramatic and high fashion styling.
Can be self-timed or variable timed
Added prewrap
No heat required
Designed for:
Normal to resistant hair
Long and thick hair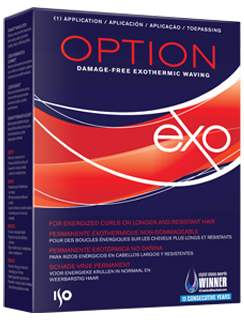 Option Exo
Thermally activated, Exo gives stronger, more energised and well defined waves. Exo offers lasting texture as well as unprecedented softness and shine, yet strong enough for luscious curls on long, short or resistant hair.
Exothermic activator
For off the scalp and condensed techniques
Can be self-timed or variable
Designed for:
Normal to coarse hair
Tinted up to 20 volume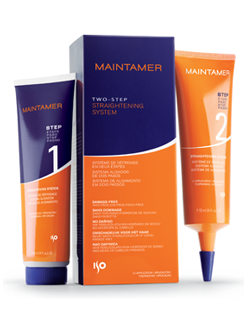 ISO Maintamer Straightening System
ISO Maintamer is ideal for smoothing coarse hair, taming unruly curls and waves, un-perming ends and controlling frizzy hair.
This simple 2-step process with intense conditioning creates ultimate smoothness leaving hair manageable with a gleaming lustre.
Exothermic activator
For off the scalp and condensed techniques
Can be self-timed or variable
Designed for:
Normal to coarse hair
Tinted up to 20 volume