ColorFix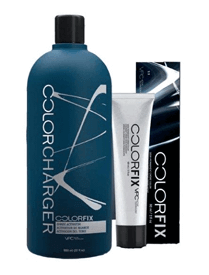 ColorFix is a compact range of demi-permanent crème colours specifically formulated for men. Consisting of three natural shades with no lift and deposit only formulations, ColorFix processes in as little as 3 minutes.
Colour lasts 4-6 weeks slowly fading with a sophisticated masculine look. These gentle, ammonia free formulas contain Senscience's exclusive VPC Active Technology complex with vitamins for protection, proteins for strengthening and carbohydrates for thickening.
The ColorFix system also includes its own colour charger - a gentle PH-controlled crème peroxide which activates both colour and VPC technology.
ColorFix and Senscience ProFormance are perfect partners for increasing service menu options for your male grooming clientele.