Silk Degrees
Silk degrees' exclusive Cross Link Nanotechnolog works in synergy with thermal styling to bond hair keratin amino acids, wheat protein and hydrating botanicals with silk–infused silicone and silk amino acids that, in turn, bond with the hair to provide deep–rooted condition and supernatural shine that lasts.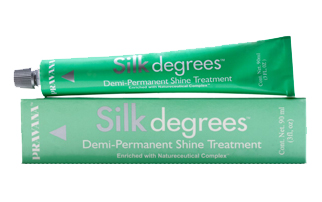 Phase One:
Silk Degrees Demi-Permanent Shine Treatment
Using a bowl and brush application, apply evenly throughout the hair. Process under heat and towel dry.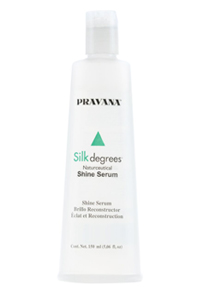 Phase Two:
Silk Degrees Shine Serum
To be used in conjunction with the Demi-Permanent Shine Treatment for an intense in-salon treatment.
Can be used directly after completing the Demi- Permanent Shine Treatment – apply serum into your palms and work into the hair.