Biojen 9
Want to grow your hair faster, longer and stronger? The BIOJEN 9 regimen places hair and scalp in an optimal growth environment. The exclusive Progamine-T Complex™ targets and fights the elements that slow hair growth and provides a natural solution to enable hair to grow faster, longer and stronger.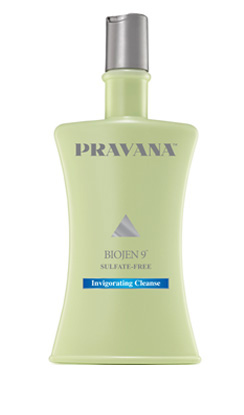 Biojen 9 Invigorating
Cleanse Shampoo
Sulphate-free Shampoo gently cleanses the hair while providing immediate and long term benefits for optimal hair growth and a healthy scalp.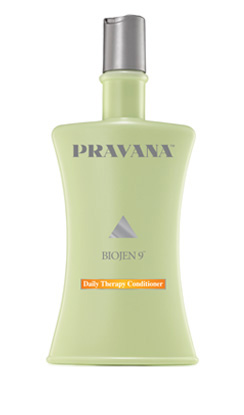 Biojen 9 Daily therapy
Conditioner
Instantly infuses hair with vital moisture and natural nutrients to help restore and preserve the condition of hair and scalp, creating a healthy environment to optimise hair growth and scalp condition.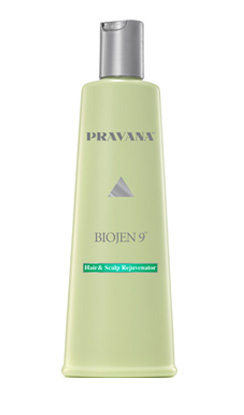 BioJen 9 Scalp and hair
Rejuvination
Stimulate and nurture the follicle with this mega-dose of Pravana's exclusive Progamine-T Complex™ and natural alpha hydroxy acids (AHAs) to gently exfoliate and invigorate the scalp.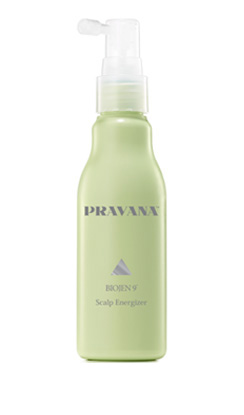 Biojen 9 Scalp
Energizer
Increase circulation to the hair follicle with this energising formula that places both hair and scalp in a healthy state for optimal hair growth.